Notable Quotes
"Behind Omidria, OMER has a robust pipeline that has advanced into a number of phase 1 and phase 2 trials." (3/6/14) Omeros Corp. - The Life Sciences Report Interview with George Zavoico More >
"PSTI's ability to vary the cell phenotype for a specific therapy is unique in the regenerative medicine space." (3/6/14) Pluristem Therapeutics Inc. - The Life Sciences Report Interview with George Zavoico More >
"The fact that CGIX was able to get a practiced sales force to take its products to market is a very big deal." (3/5/14) Cancer Genetics Inc. - The Life Sciences Report Interview with Ben Haynor More >
"NEO is in the process of launching next-generation sequencing for the clinical trial market; the deal with Covance sets the stage for the company to go to the next level." (2/27/14) NeoGenomics Laboratories - The Life Sciences Report Interview with Debjit Chattopadhyay More >
"ACRX has a revolutionary painkiller, Zalviso; the stock is a very good buy, with lots of upside." (2/20/14) AcelRx Pharmaceuticals Inc. - The Life Sciences Report Interview with Chen Lin More >
Companies
Last:
Change:
Change(%):
Volume:
Open:
High:
Low:
52Wk High:
52Wk Low:
Experts Commenting on This Company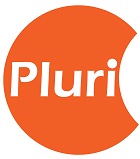 TICKER: PSTI:NASDAQ
Pluristem Therapeutics Inc. is a biotechnology company that is developing off-the-shelf cell therapies for a variety of human diseases. The company's cell products are derived from human placentas, traditionally left to be medical waste following childbirth. Pluristem expands these placental-derived cells with the use of a unique, proprietary, three-dimensional technology platform that ensures the efficient, controlled mass production of its cell therapy products, termed PLacental eXpanded cells.
---
The information provided below is from analysts, newsletters and other contributors. Please contact the company and visit its website before making an investment decision.
Expert Comments:
The Life Sciences Report Interview with George Zavoico (3/6/14) "I had the opportunity to visit Pluristem Therapeutics Inc.'s production facility in Haifa, Israel, which is a world-class manufacturing plant for cell therapy products. It's well designed and very efficient. . .it's very important for investors to understand that the company controls its own manufacturing, and can vary the conditions of the manufacturing process as it wishes. By doing so, Pluristem can manufacture PLX cells with different properties. . .this ability to vary the cell phenotype for a specific therapy is unique in the regenerative medicine space right now. . .

Pluristem's cells don't replace injured or damaged cells when they're injected into the body. Instead, they exert a paracrine effect. As mesenchymal cells, they are growth promoting, and they produce an anti-inflammatory set of mediators. . .it appears as though the cocktail of anti-inflammatory cytokines and growth factors the cells secrete are sufficient to quell, or resolve, the chronic, systemic, inflammatory response that supported disease progression or prevented proper healing. This has been shown in a number of indications. . ." More >
Sharon di Stefano, Seeking Alpha (2/26/14) "The power of the placenta rings truer than ever in an upcoming therapeutic indication planned by Pluristem Therapeutics Inc., using PLX cell therapy for treating pregnant women with preeclampsia. . .the company's timing to explore treatment options could not be better. . .I feel the [FDA] would be motivated to look kindly on Pluristem's applications to begin human studies as there is no cure available for preeclampsia. . .if approved to start clinical trials, this would be the company's ninth indication, proving its technology to be a true platform and driving more value to its underappreciated stock."
Vernon Bernardino, MLV & Co (2/6/14) "We recently met with the management of Pluristem Therapeutics Inc., which provided us with granularity on multiple announcements that could be catalysts in CY/14. These include: 1) The initiation of phase 2 with PLX-PAD cells in intermittent claudication in South Korea; 2) Completion of data analysis for the phase 2 gluteal muscle injury study; 3) Initiation of phase 1/2 in preeclampsia in Israel; 4) Initiation of phase 1 trial in graft-versus-host disease; and 5) FDA comparability certification for the large-scale 3-D bioreactor (H1/14). In our view, positive data/outcome from any of the events noted above could set the stage for a major move in the stock; we therefore reiterate our Buy rating."
Jason Kolbert, Maxim Group (1/23/14) "We toured Pluristem Therapeutics Inc.'s new manufacturing facility. . .we were impressed with the level and scope of activity in this fully occupied and operational state-of-the-art facility. We believe that the company's manufacturing position is likely to translate into a key competitive advantage (this facility can produce 150,000 'doses') as clinical trials advance and ultimately as Pluristem competes in the space with its 100%-owned and -controlled commercial-scale facility."
Jason Kolbert, Maxim Group (1/21/14) "Pluristem Therapeutics Inc. is advancing placental expanded cells (PLX) on multiple fronts. In addition to the trial for muscle injury, we expect the company to see PLX enter the clinic this year in pre-eclampsia."
more comments
The Life Sciences Report Interview with Jason Kolbert (12/19/13) "I think a major paradigm shift is going to be led by those companies that have good balance sheets. . .it will also be led by companies that have partners with viable business models. Pluristem has a great partner in United Therapeutics Corp." More >
Eun Yang, Jefferies & Co. (11/21/13) "With partner CHA Bio & Diostech Ltd. primarily developing placental-derived adherent stromal cell (PLX-PAD), Pluristem Therapeutics Inc. is to focus on PLacental eXpanded (PLX) development in preeclampsia. Pending FDA approval of commercial-grade production of PLX (expected in January/February 2014), CHA Bio is to start phase 2/3 in critical limb ischemia and phase 2 in intermittent claudication in H1/14. In addition, Pluristem plans to start phase 1/2 in preeclampsia. Now we expect data from these studies in 2015. . .with ~$49M cash at the end of Q3/13 and ~$20M annual cash burn, Pluristem has enough cash for ~2 years."
George Zavoico, MLV & Co (11/5/13) "Yesterday, Pluristem Therapeutics Inc. announced positive results of a preclinical animal maternal and fetal toxicity study of its PLacental eXpanded (PLX) cells. . .as a fairly common unmet clinical need with potentially lethal outcomes, we think PLX cells for preeclampsia could be granted breakthrough therapy designation. These positive safety results could lead to the start of a clinical trial in H1/14 and marketing approval in 2017, in a bull case scenario. We reiterate our Buy recommendation and $4.50 one-year price target."
George Zavoico, MLV & Co (10/2/13) "Pluristem Therapeutics Inc. announced that the Israeli Ministry of Health approved the initiation of a phase 2 study of PLacental eXpanded cells for the treatment of intermittent claudication (IC). The approval is aligned with the company's previously announced strategy to conduct a multinational IC trial. . .we view the expansion of this trial into Israel as an effective strategy to accelerate patient enrollment."
George Zavoico, MLV & Co (10/1/13) "This morning, Pluristem Therapeutics Inc. announced results of a preclinical study of its PLacental eXpanded (PLX) cells in an animal model of graft-versus-host disease, an adverse effect of bone marrow transplantation (BMT). . .in our view, this preclinical study provides additional evidence of efficacy and justification for advancing PLX cells into clinical trials. . .as failed BMT is an unmet clinical need, we think an agreement could come sooner rather than later, with the first trial commencing sometime in 2014."
Jason Kolbert, Maxim Group (9/16/13) "This morning, Pluristem Therapeutics Inc. announced that it has received a letter from the FDA indicating that the company has satisfactorily addressed all issues related to the phase 2 intermittent caudication study. . .we like Pluristem, and with the release of clinical hold the company can now make headway on multiple fronts."
fewer comments
Due to permission requirements, not all quotes are shown.
Pluristem Therapeutics Inc. Content
---