Notable Quotes
"THLD's Phase 3 soft tissue sarcoma trial is likely to play out with topline results by Q3/15 or Q4/15." (1/27/15) Threshold Pharmaceuticals Inc. - The Life Sciences Report Interview with George Zavoico Moreá>
"CANF's oral psoriasis candidate has shown some very, very promising data." (1/27/15) Can-Fite BioPharma Ltd. - The Life Sciences Report Interview with Reni Benjamin Moreá>
"There is opportunity for the FDA to accept a new drug application filing from SNSS." (1/27/15) Sunesis Pharmaceuticals Inc. - The Life Sciences Report Interview with Mara Goldstein Moreá>
"If all goes well, CUR's NSI-189 product will move into Phase 2 development in Q2/15, so that is a good advancement opportunity." (1/22/15) Neuralstem Inc. - The Life Sciences Report Interview with Edward Stopke Moreá>
"ATHX completed enrollment in its Phase 2 stroke study before the new year, so the first 90-day results will emerge in Q1/15E." (1/22/15) Athersys Inc. - The Life Sciences Report Interview with Edward Stopke Moreá>
Sagient Research

Top Investors and Analysts Use this Exclusive Report to Anticipate the Prospects of Medical and Biotech Stocks.

Now you can, too!
Access to the BioMed Tracker Quarterly Outlook Reports usually costs $2,000. For a limited time you can get access to the Report for FREE.
Biomedical stocks can soar depending on key catalysts and outcomes, such as FDA approval, regulatory changes, and clinical studies. The more accurately you can anticipate the results, the higher your profits.

We know that portfolio managers and analysts will pay big bucks for top-flight investment research. And for many investors and analysts the ultimate interactive biotech & pharmaceutical investment tool is the BioMedTracker Report from Sagient Research: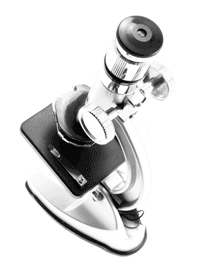 The BioMedTracker Outlook report is sorted by catalyst type, date and company, giving you quick, sortable access to exclusive information.
The Report usually costs $2,000 per year.
Right now, for a limited time, Sagient is offering free access to the current BioMedTracker Report to readers of Streetwise Reports.


More Experts
"The vote of confidence CTH has received from The Michael J. Fox Foundation is very advantageous." (1/8/15) Cynapsus Therapeutics Inc. - The Life Sciences Report Interview with Daniel Pearlstein Moreá>
"The new year holds a great deal of promise for the field of regenerative medicine, with companies like NEO at the forefront." (12/30/14) NeoStem Inc. - The Life Sciences Report Interview with Steve Brozak Moreá>
"With OMER's product, surgeons will receive a better product from a single-source, FDA-regulated company." (12/30/14) Omeros Corp. - The Life Sciences Report Interview with Steve Brozak Moreá>
"You have lots of shots on goal with RNN." (12/4/14) Rexahn Pharmaceuticals Inc. - The Life Sciences Report Interview with Christopher James Moreá>
"ATHX is putting boots on the ground in Japan to develop a strategy there." (10/22/14) Athersys Inc. - The Life Sciences Report Interview with R. Lee Buckler Moreá>